You remain in control of your money at all times. You never transfer any money to or through Titan Financial. We enable you to be in control of your wealth development, working as your partner to make your savings experience as rewarding as possible.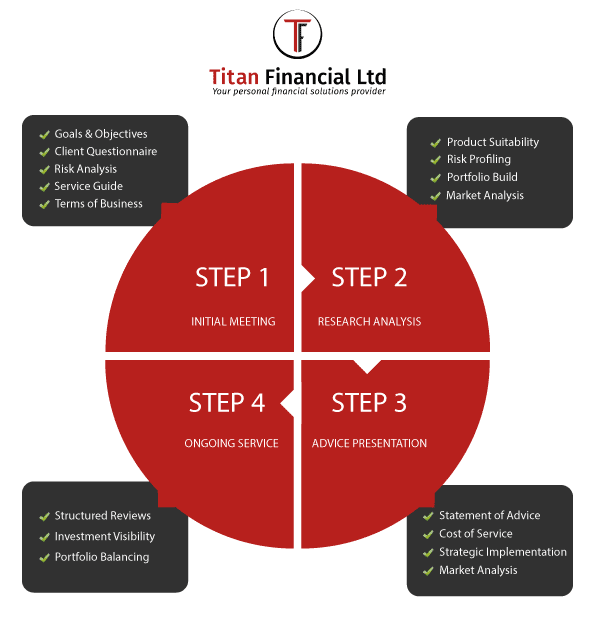 Every financial transaction you do is done directly with the bank, investment house or financial services company that you choose.
Being expatriates ourselves, we understand your requirements better than anyone.
We are dedicated to providing the very best advice and coupled with the best service in the market place today, we are arguably the leading company of our type offering wealth management solutions to the International Investor.
Everyone is unique, each having different goals, aspirations and attitudes to investment. Only by understanding this uniqueness can we serve you best.
Wealth Management can be complicated and time consuming at the best of times and if neglected this can result in assets being exposed to poor performance and/or unnecessary taxation. Our comprehensive approach provides a financial care plan that caters for your family's current and future lifestyle goals.